Byan Group Founder and Lead Strategist Courtney Scott was featured in Baton Rouge Area Foundation's 2017 2nd Quarterly Report, Currents for her work with local non-profit Project 70805.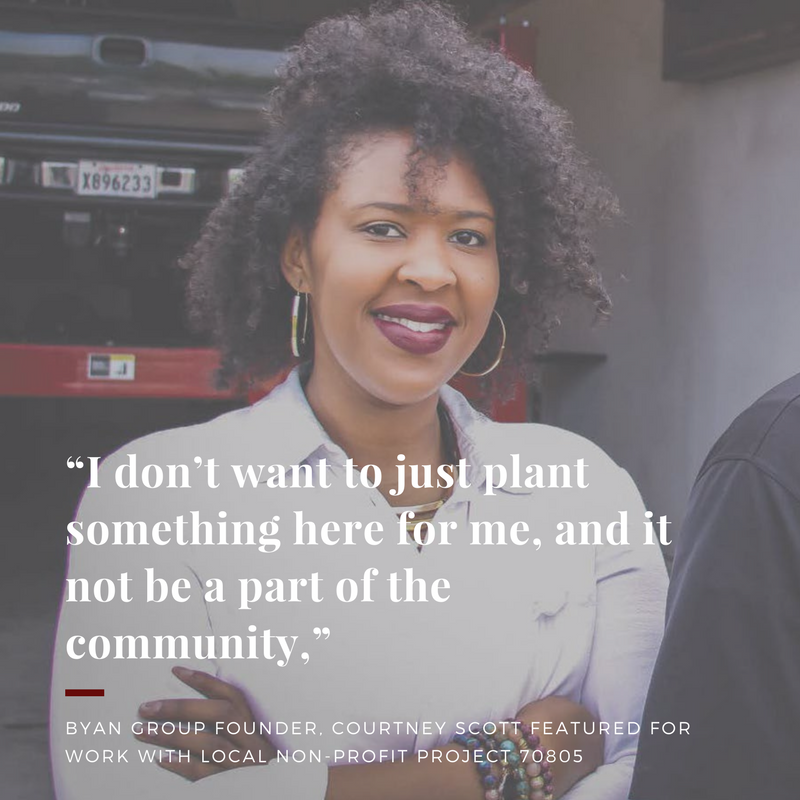 Learn More About Project 70805
Empowering, Supporting and Increasing economic and social capital in North Baton Rouge.
Project 70805 is a 501c3 focused on working to empower, support and increase economic and social capital in North Baton Rouge and across the city at large. Founded by Byan Group client, Jason Hughes (owner of Capital City Collision), Project 70805 has worked rigorously to build opportunities and fill need gaps in the community surrounding Capital City Collision. Since inception, board members Jason Hughes, Edward "Ted" James and Courtney Scott have collaborated to identify opportunities for the organization to impact area youth in life changing ways.
Read the article here.